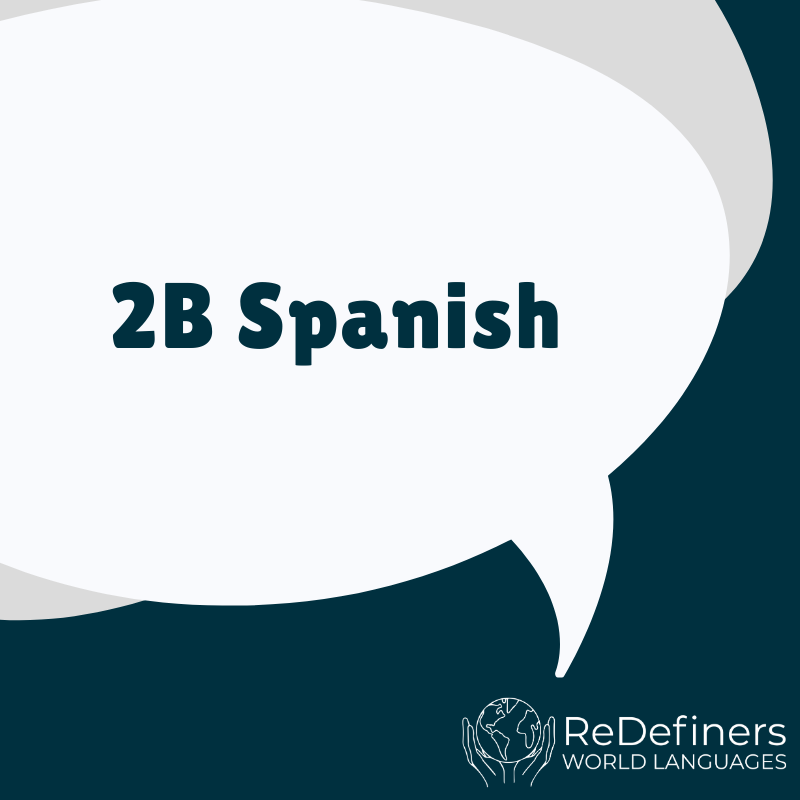 2B Spanish
with Johanna Mendez
$38500
This Spanish Language class is provided by ReDefiners World Languages, Inc. The course is designed to provide a Spanish language learning opportunity for youth, supported by their parents/caregivers.
The course is offered two days a week for 1 hour each day. Each class consists of interactive and engaging activities that encourage language learning in Spanish, through Spanish. 
Is this the right level for your child?
2B = year 2, second semester; 96+ hours of language instruction prior to starting this level 
Semester Schedule:
Fall- 12 weeks Beginning in August (24 hours)
Spring-12 weeks Beginning in January (24 hours)
Summer- Beginning in June (24 hours)
2B Spanish Monday/Wednesday 3:00-4:00 PM:

Jun

1

-

Aug

19th

,

2020

Mon and Wed

for

12 weeks

from

3:00 - 4:00 pm

Payment plan available: $50 deposit plus 11 payments of $27.90, paid weekly. Final payment of $28.10.
Online Class
For more info, call us at (813) 530-2313